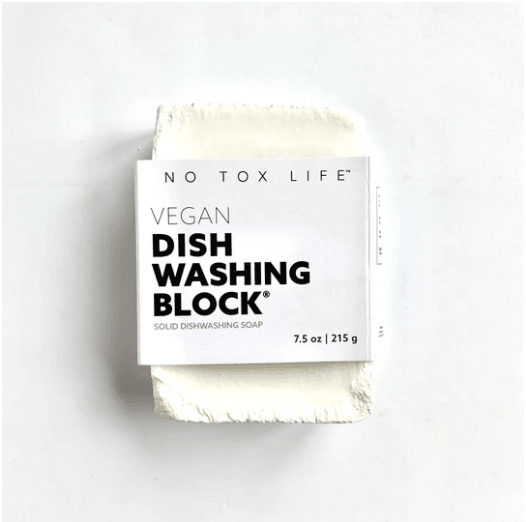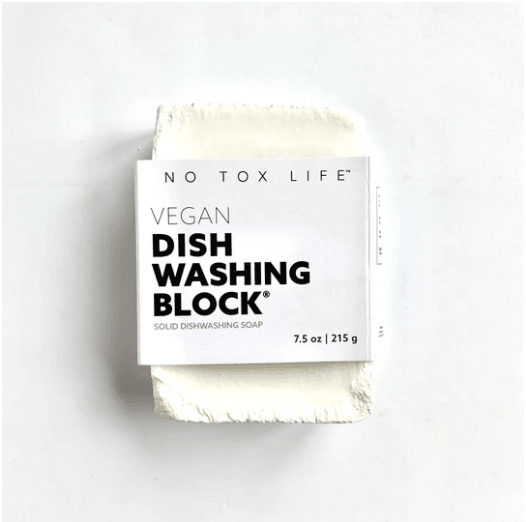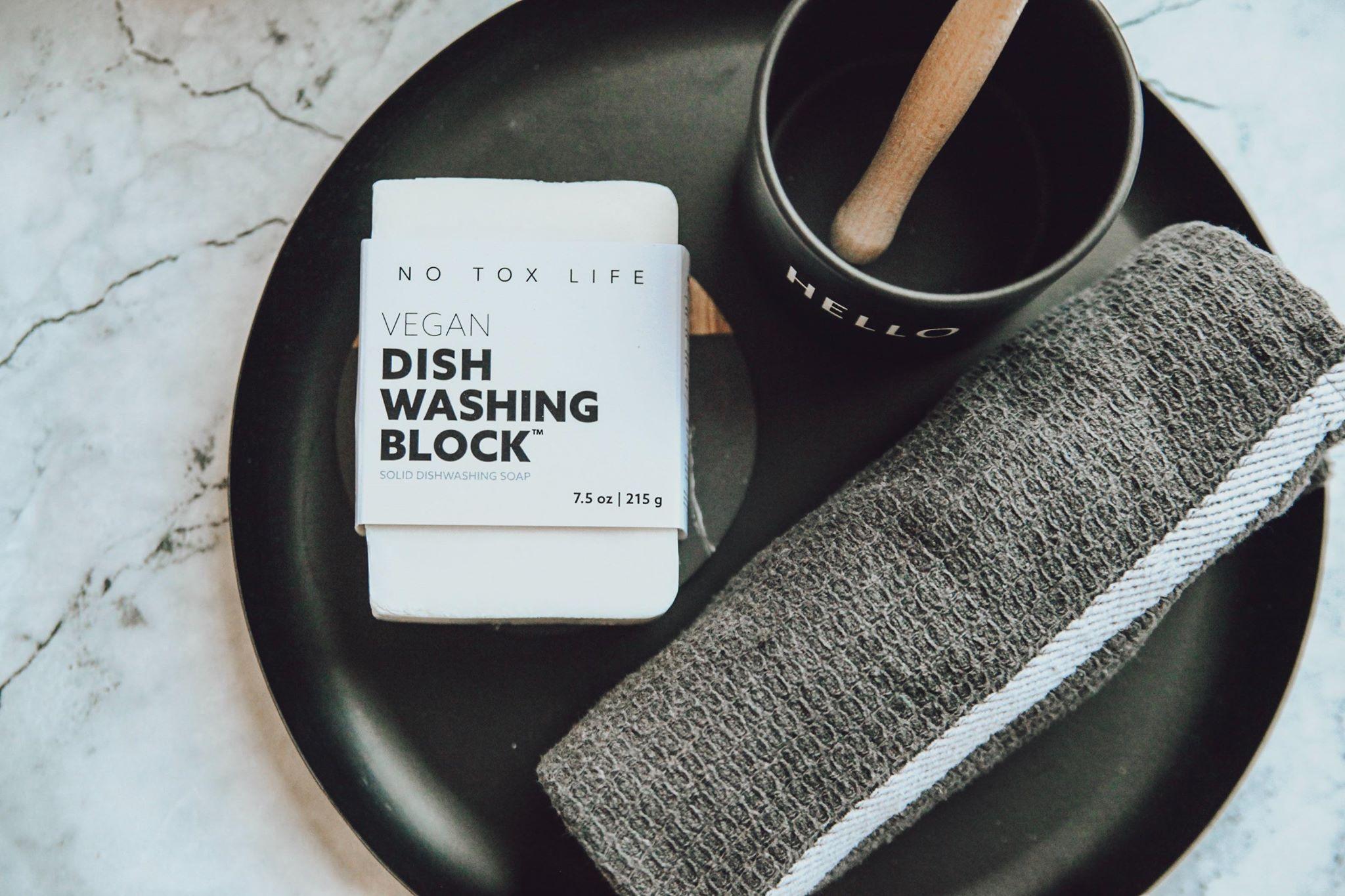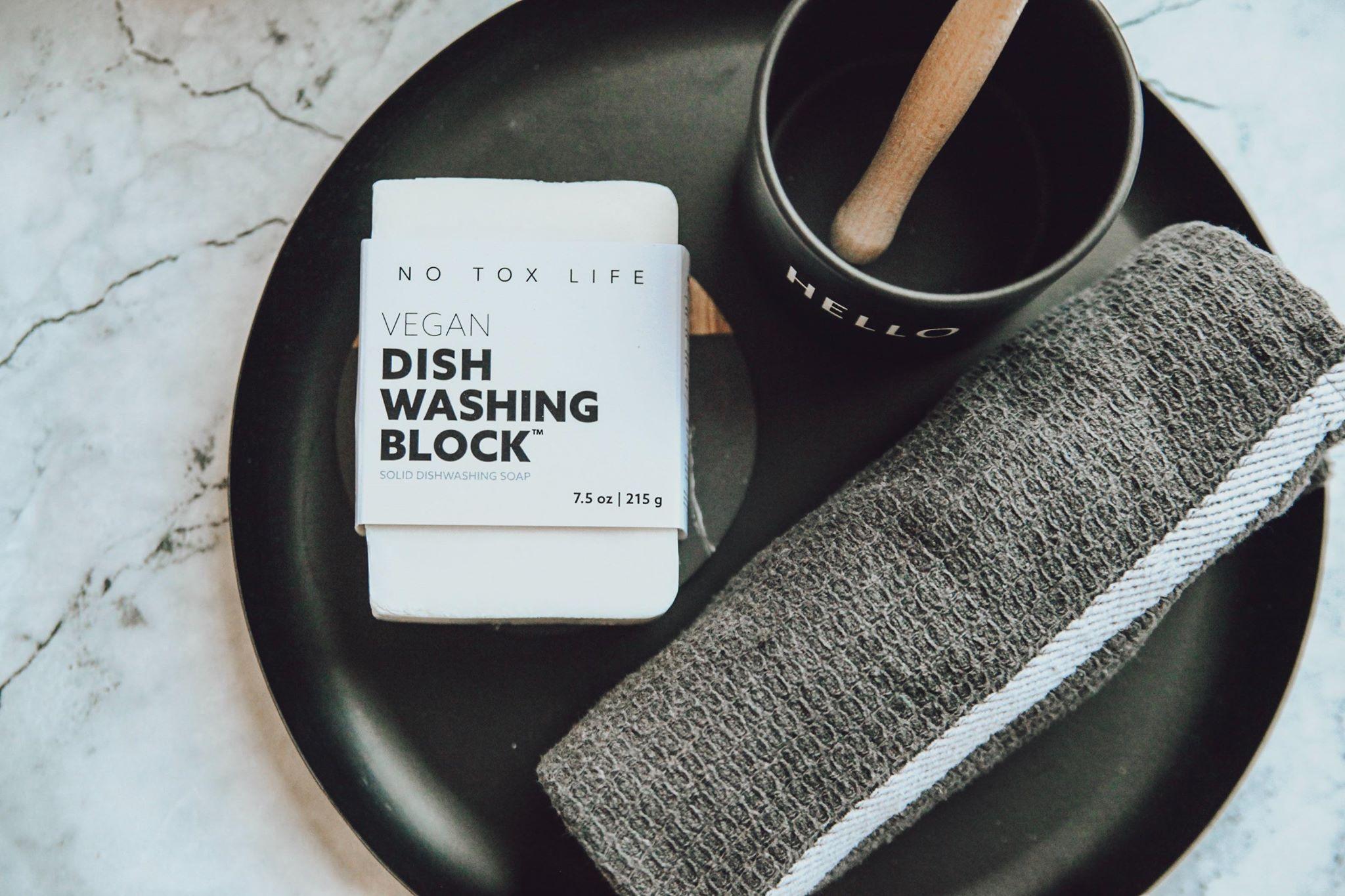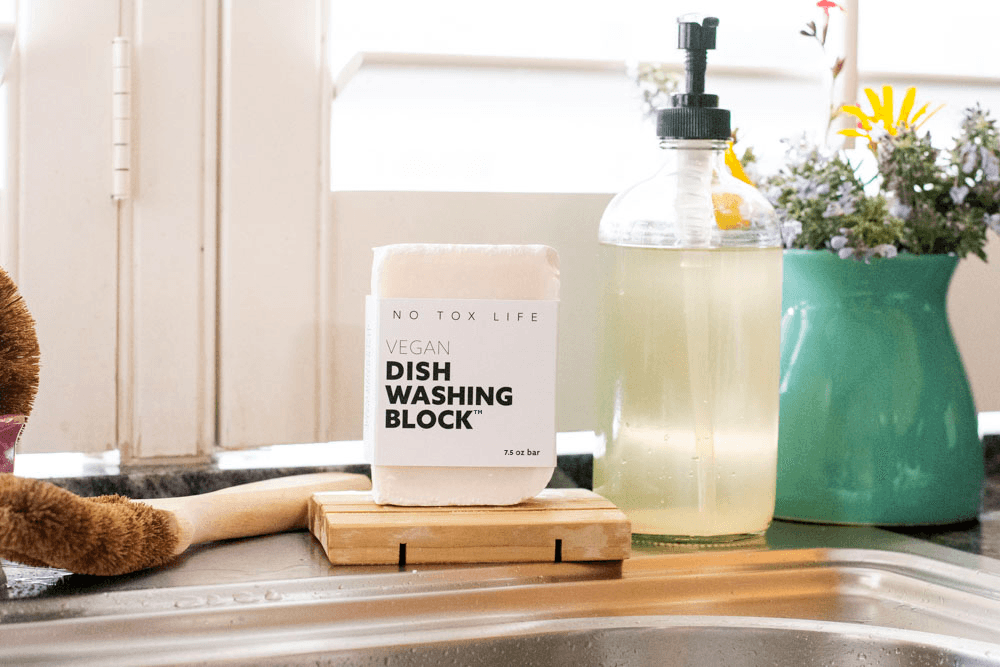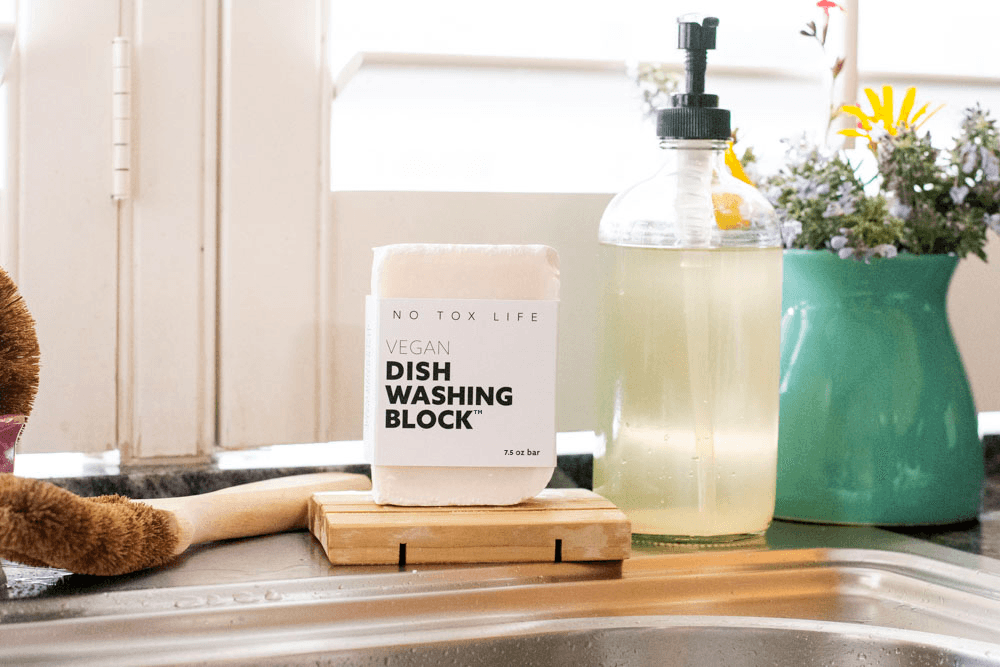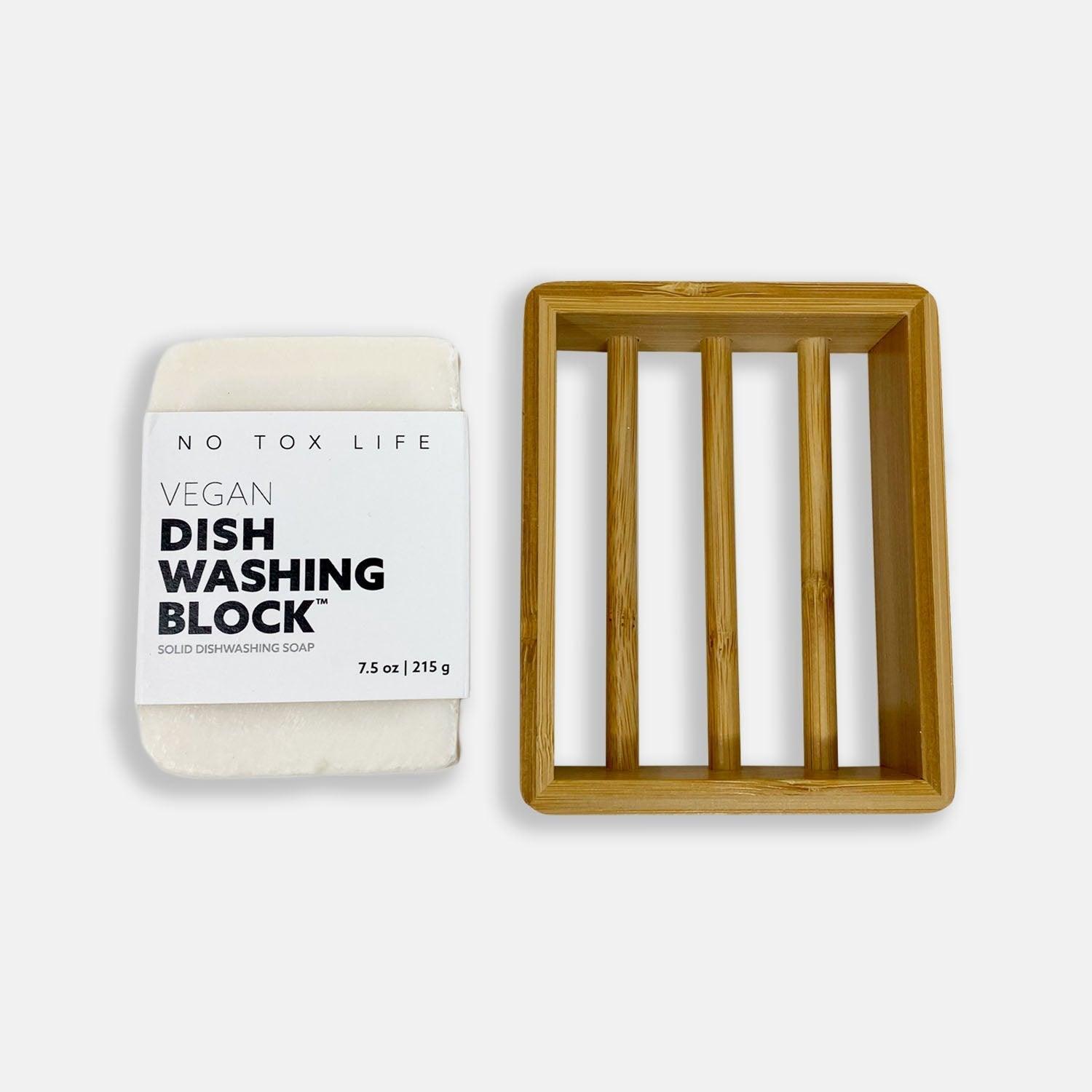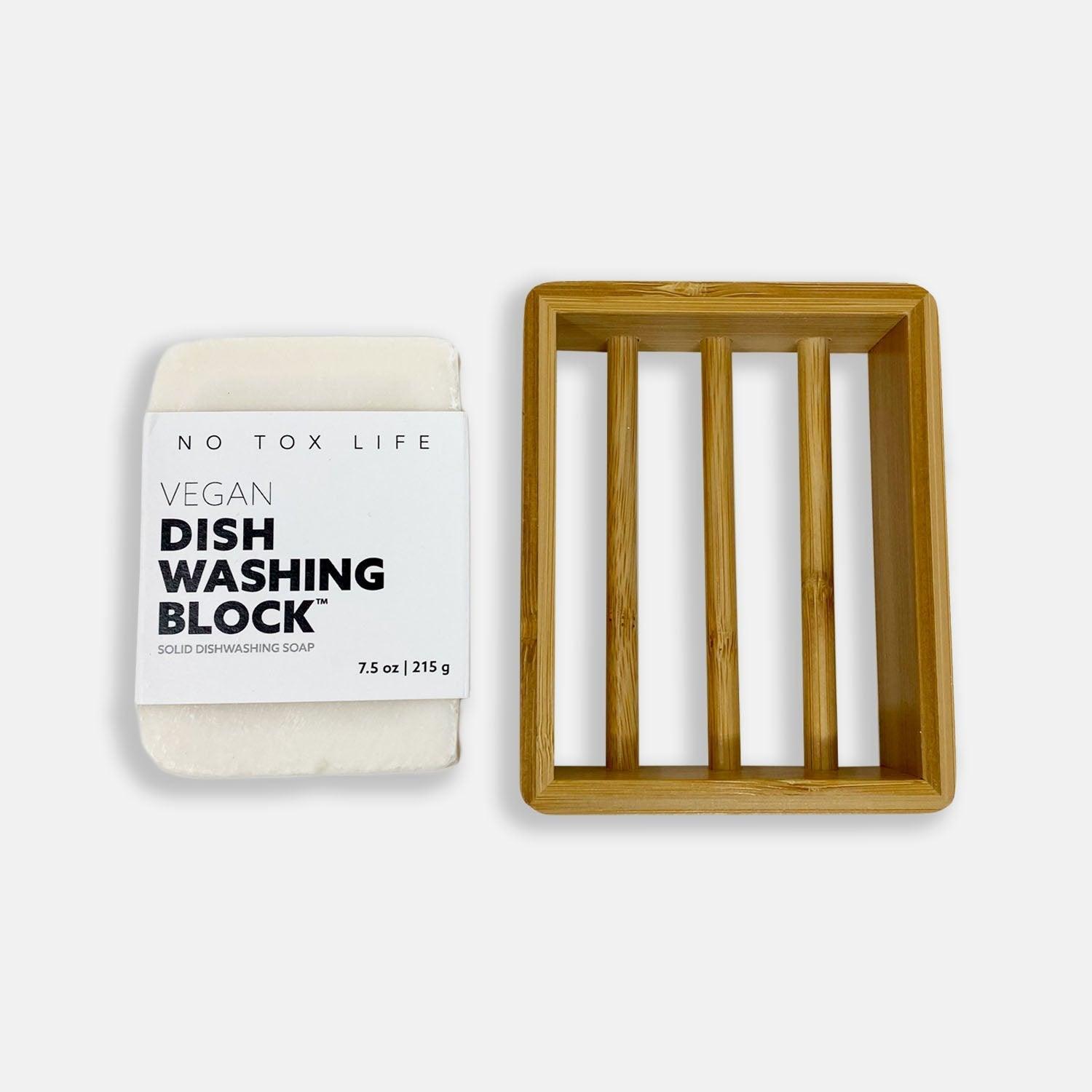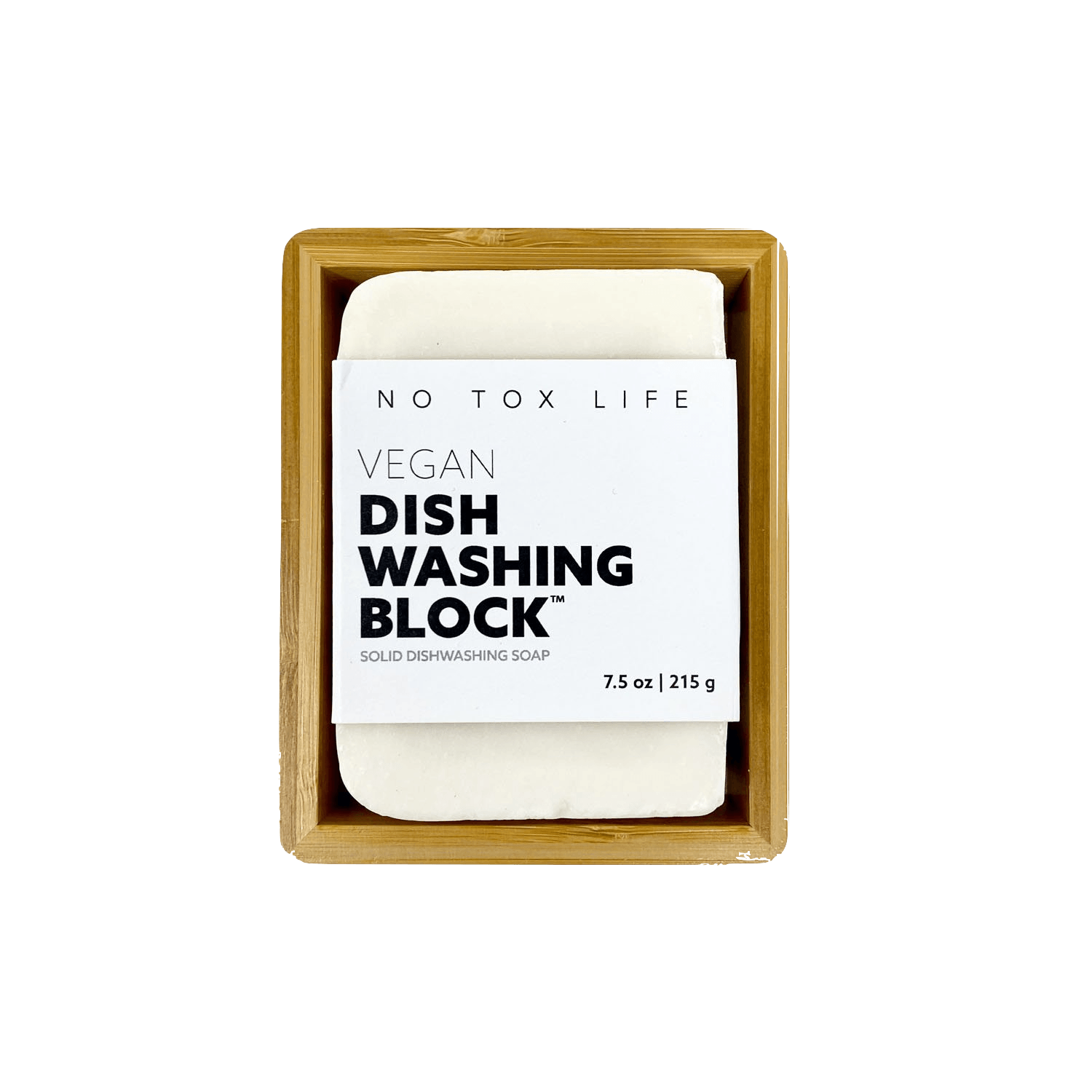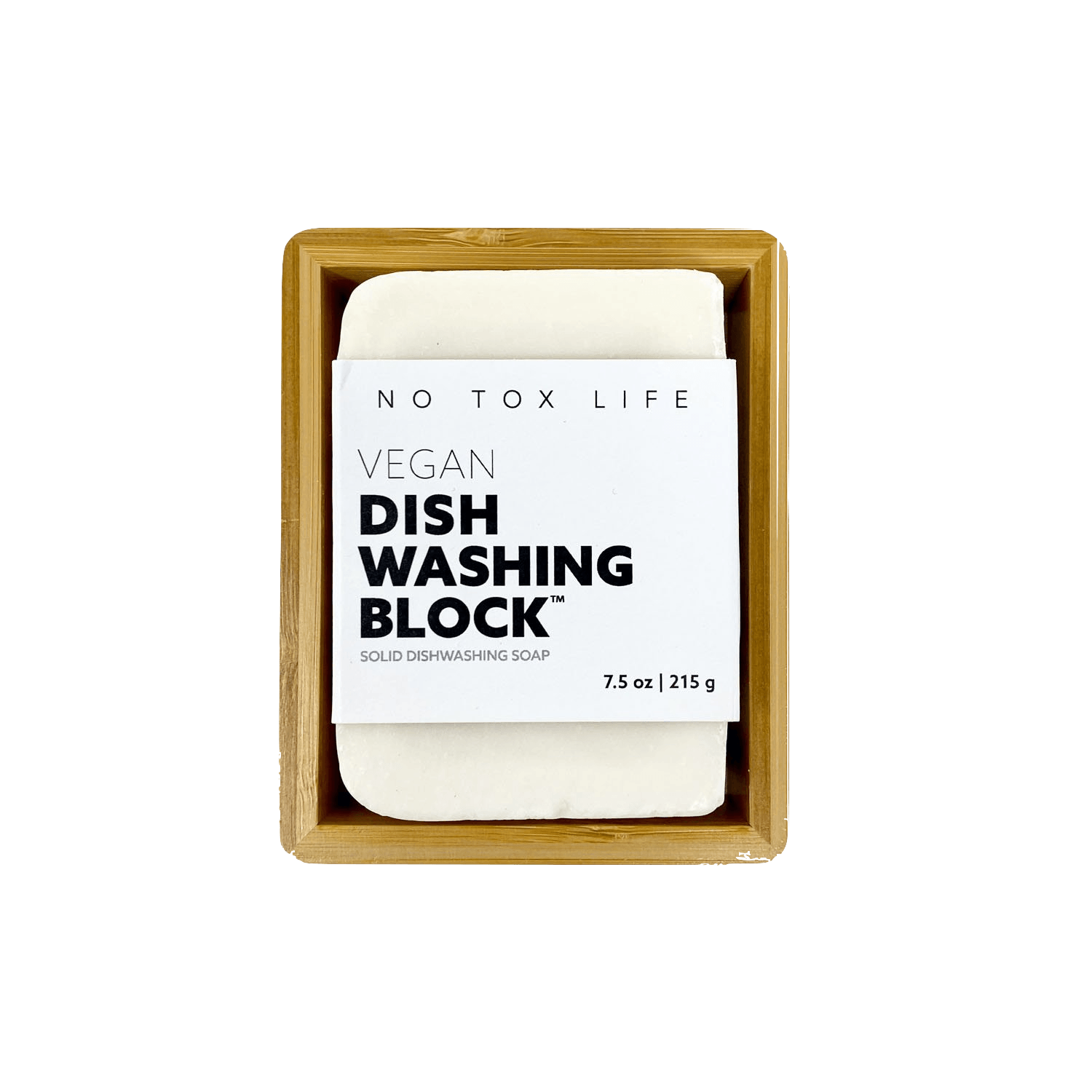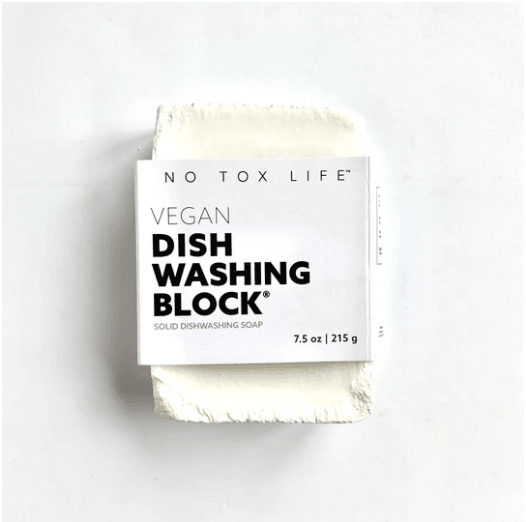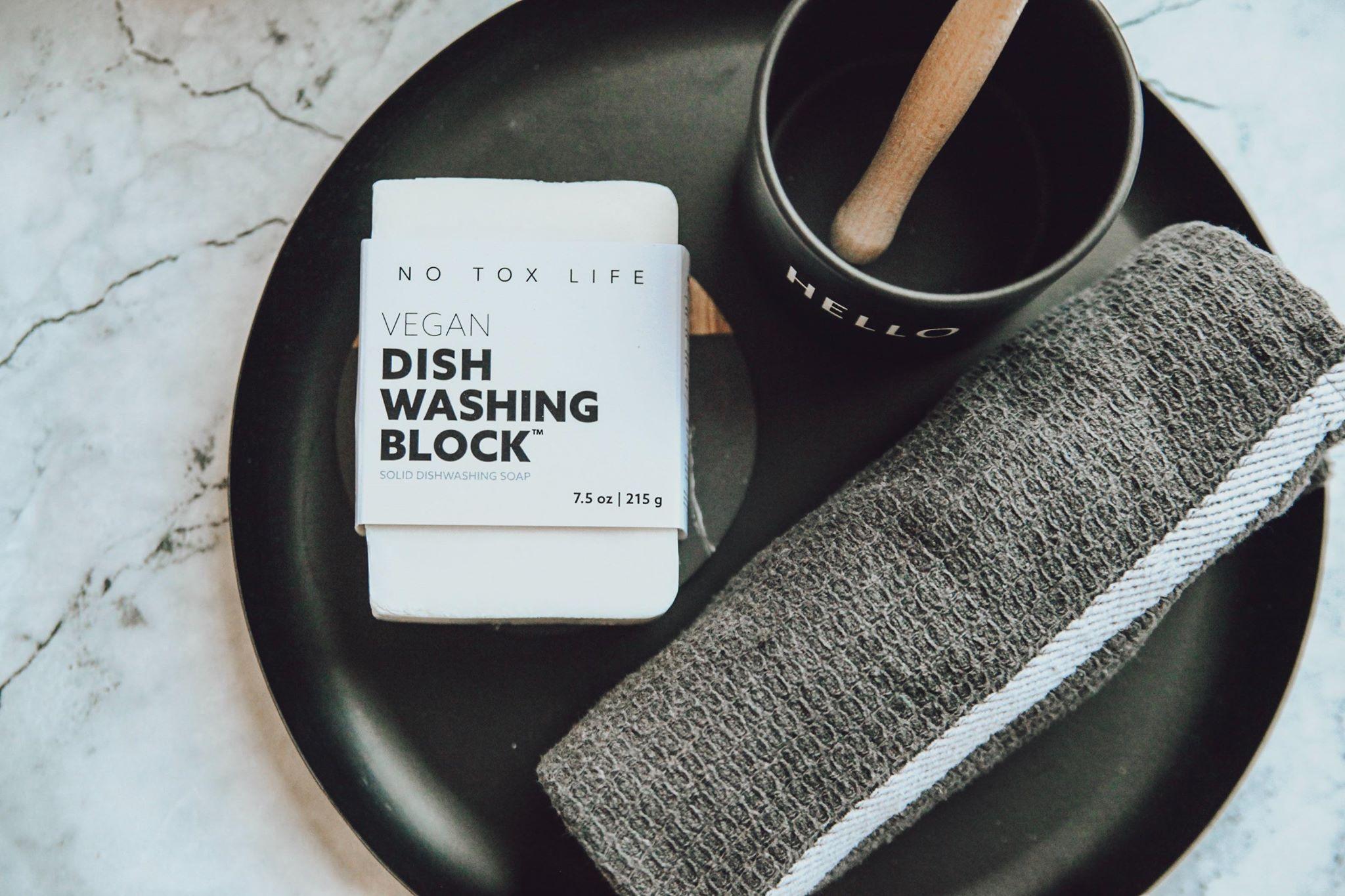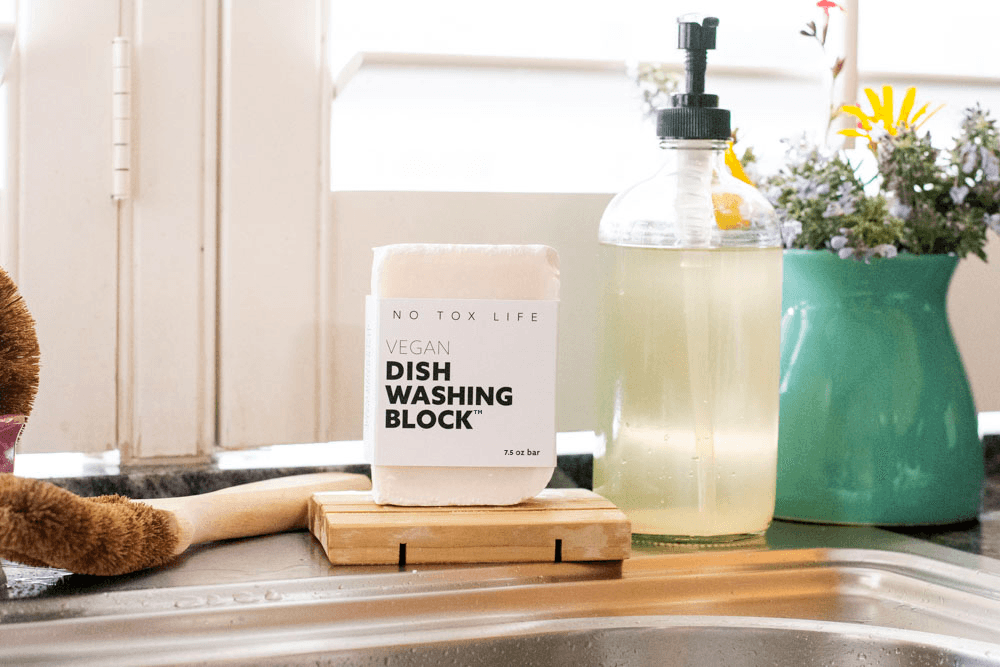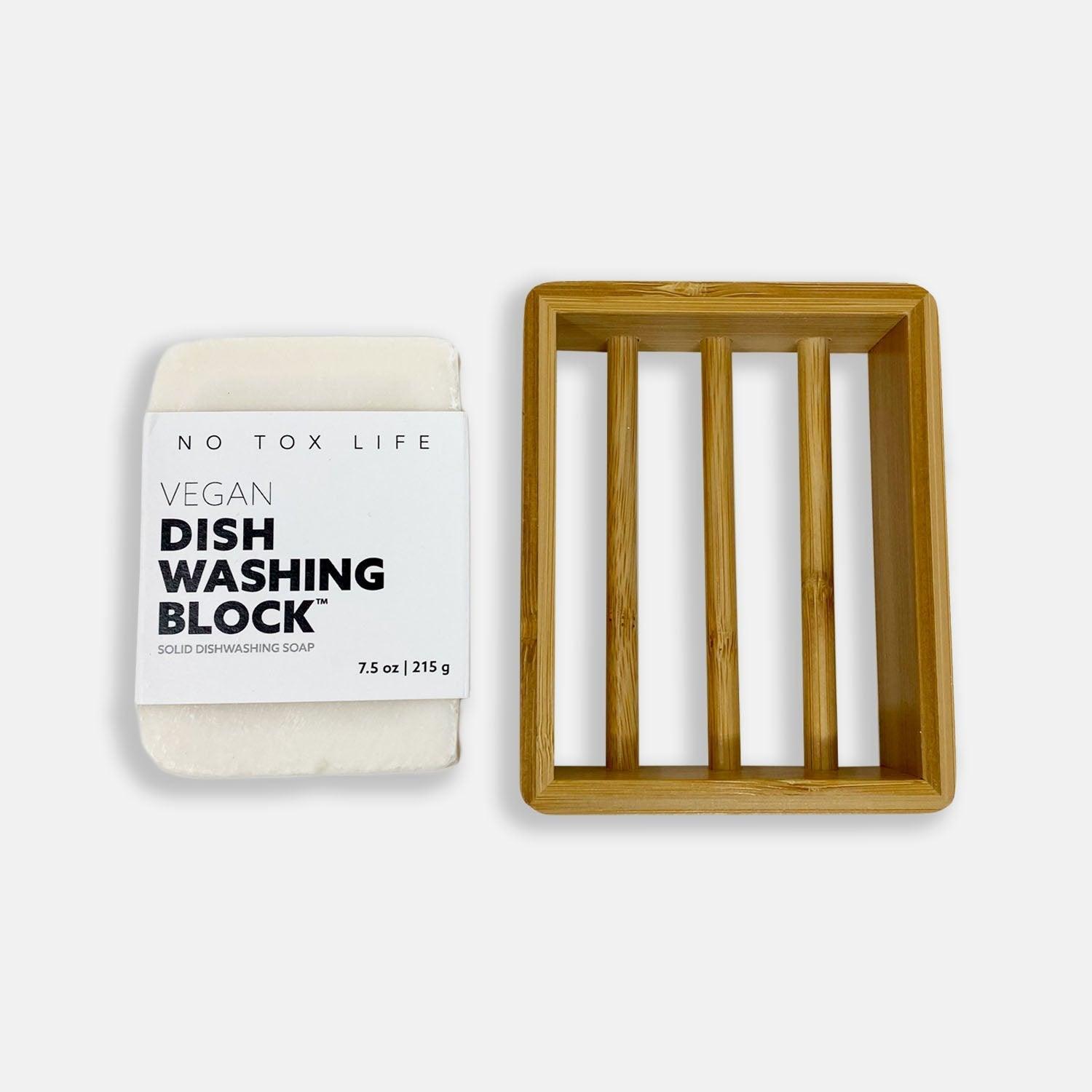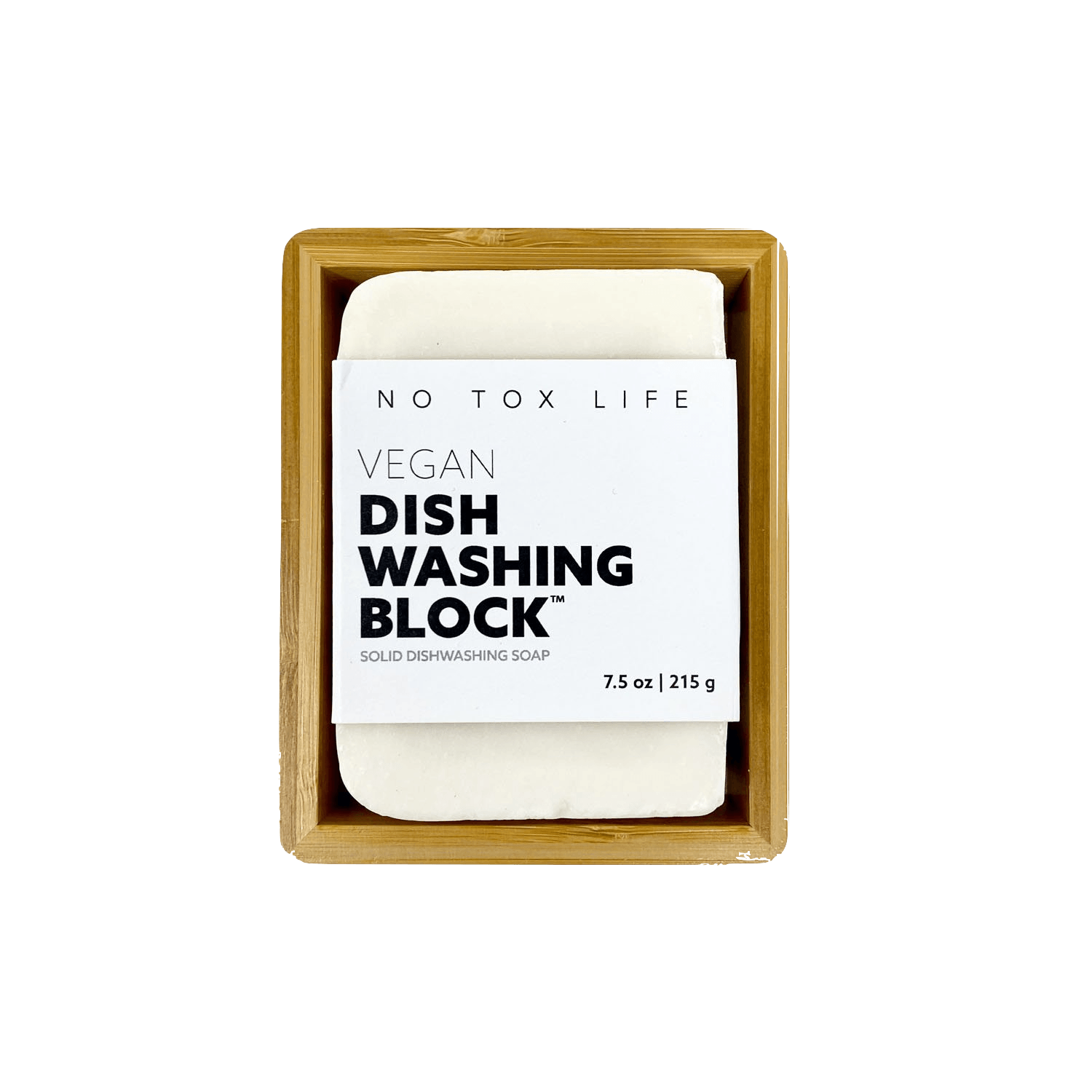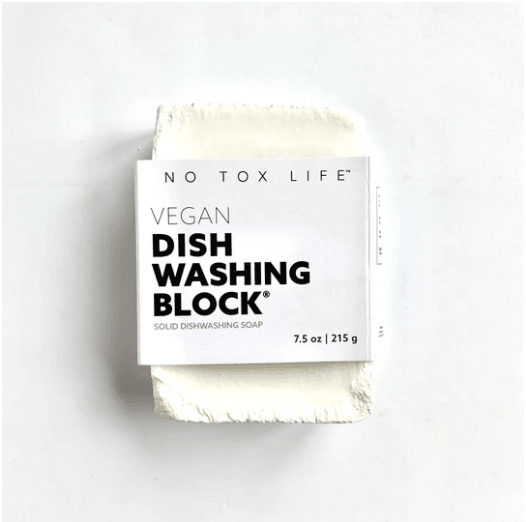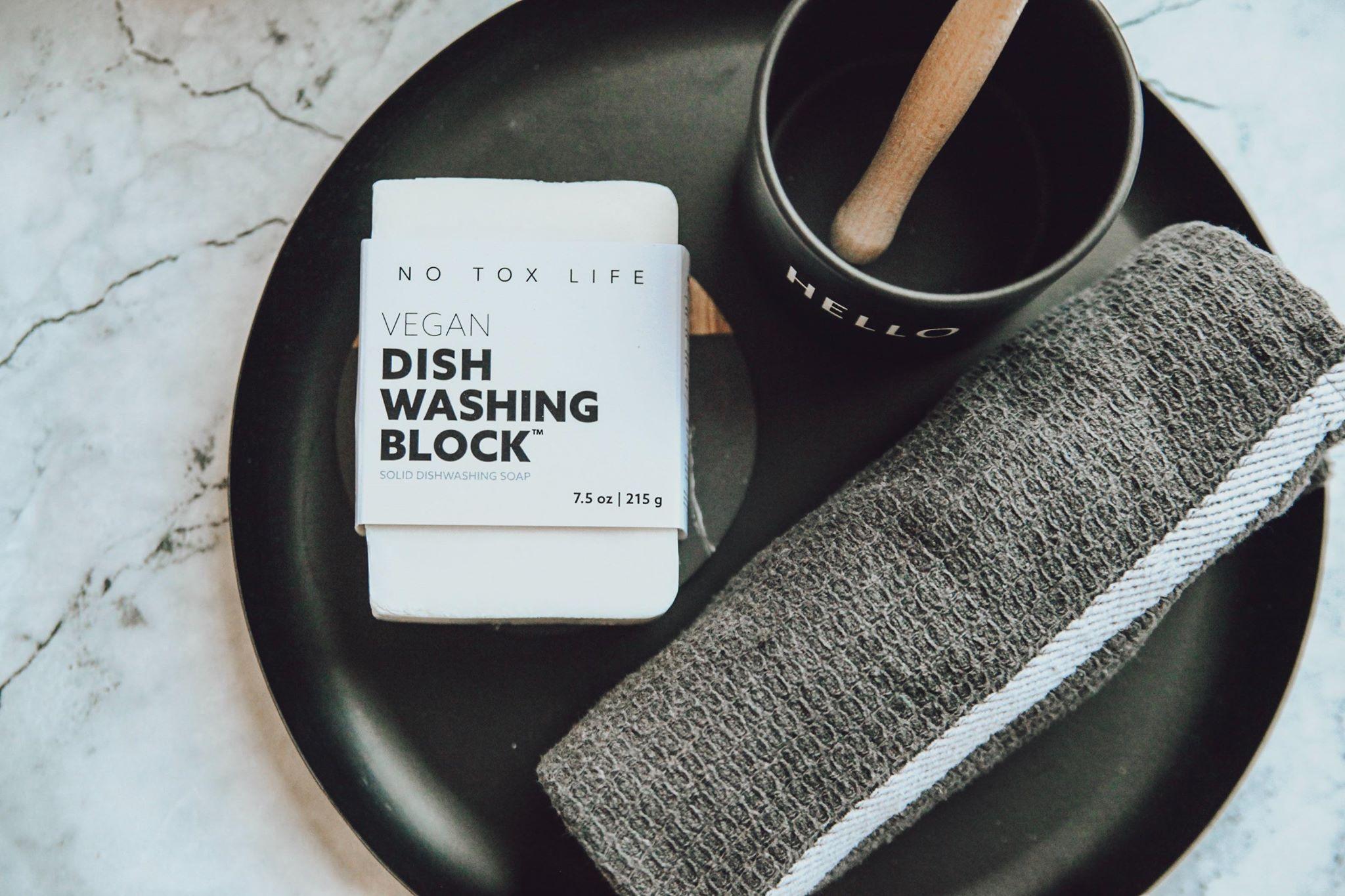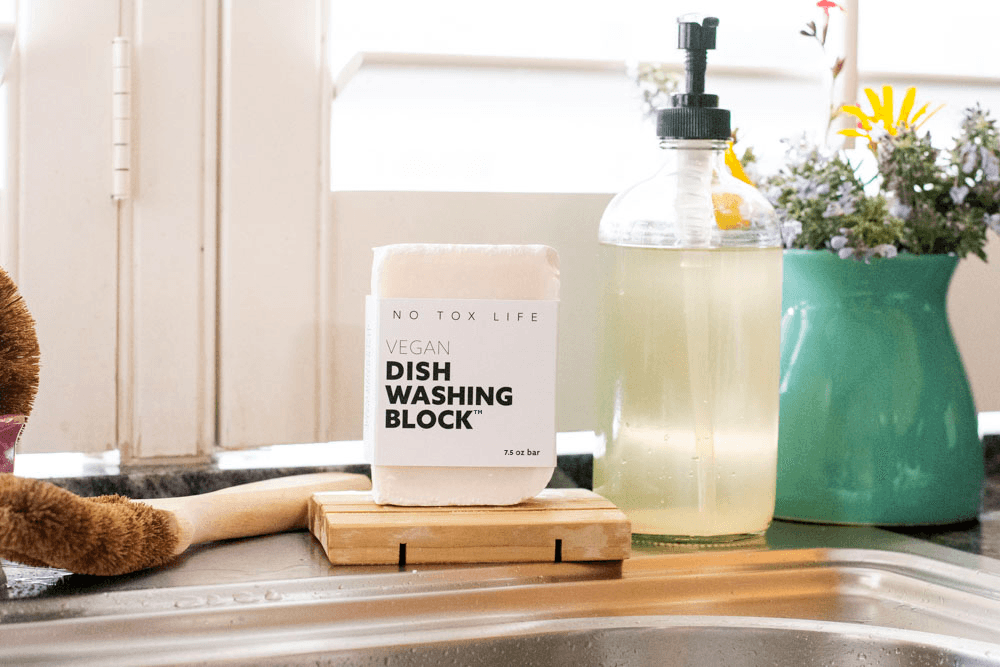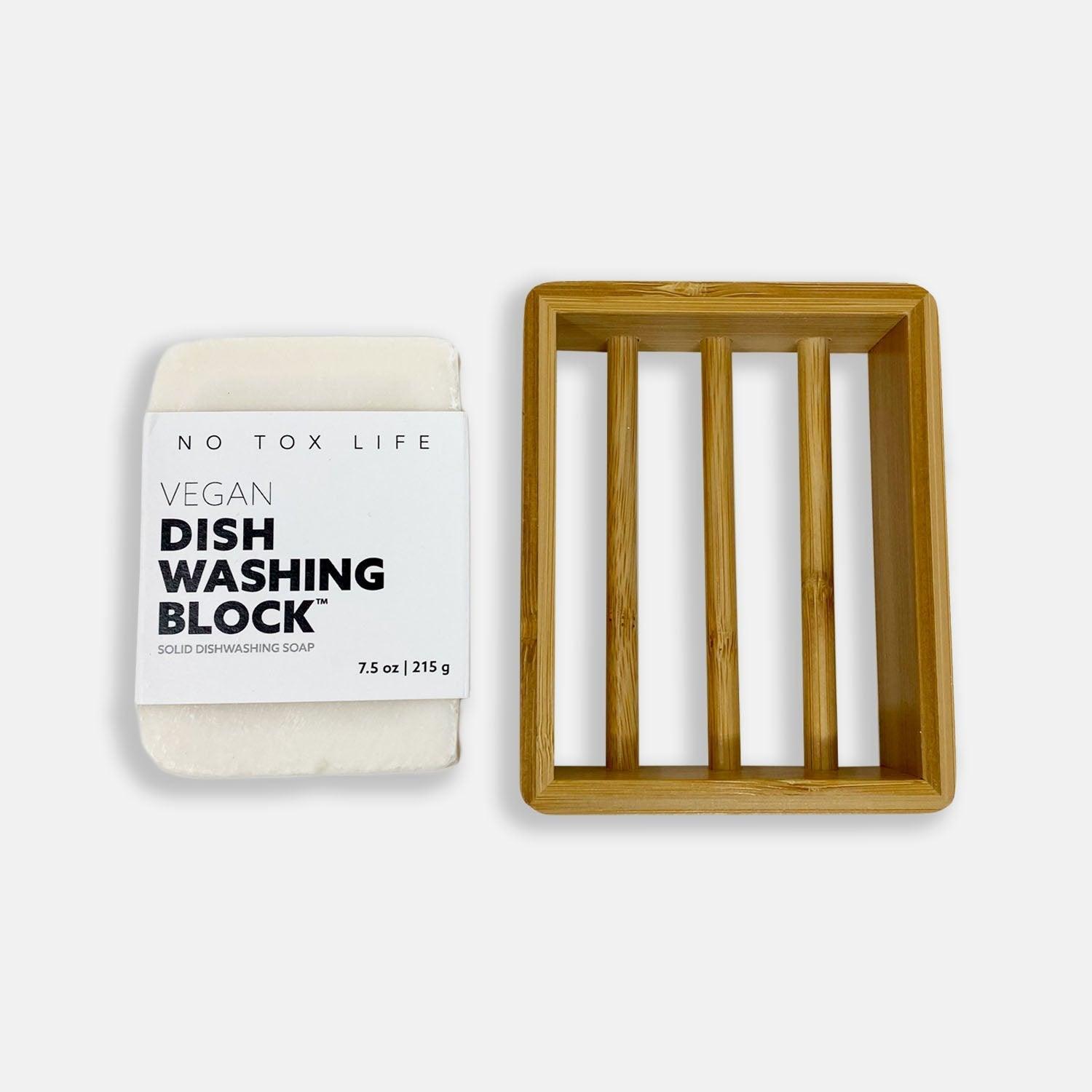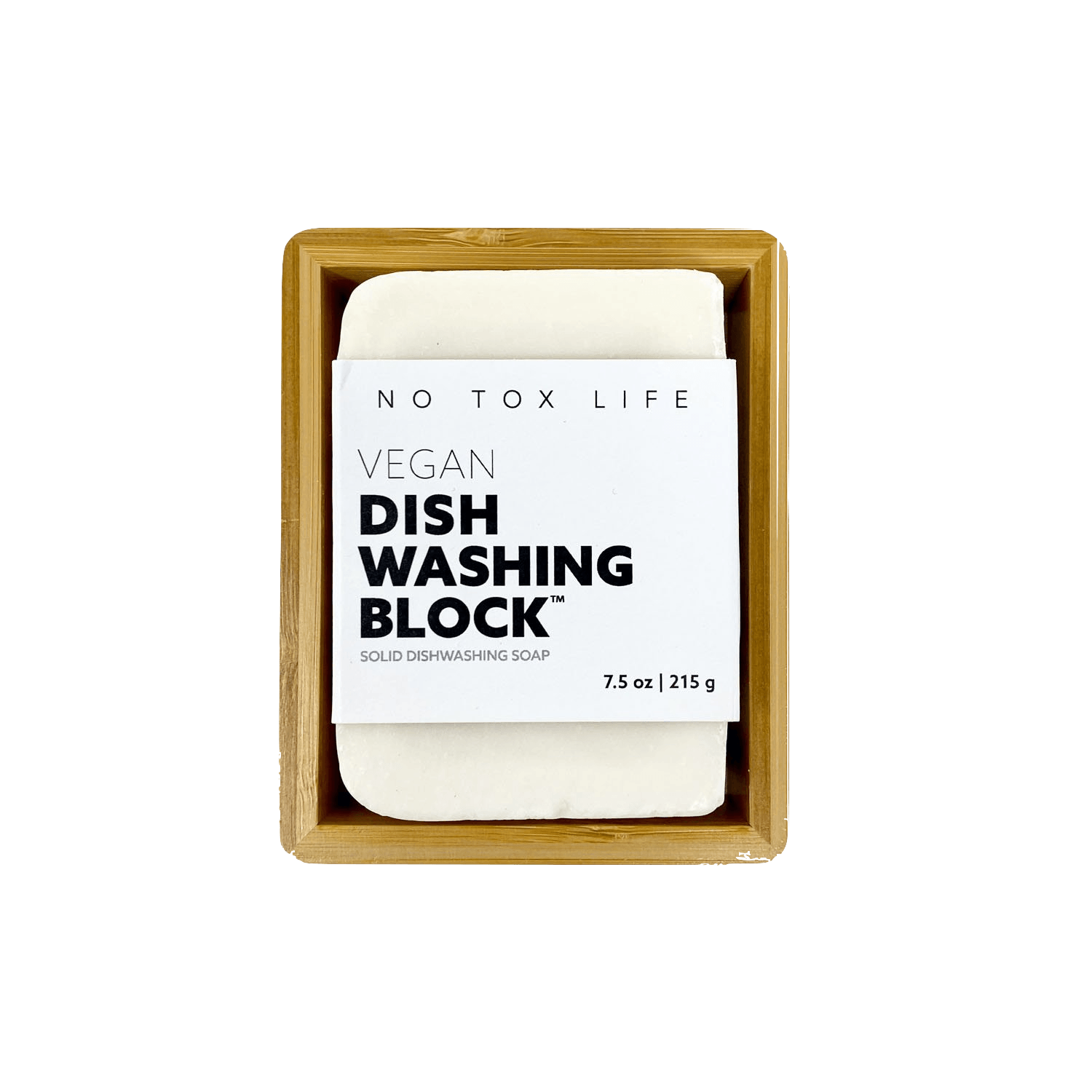 Dish Washing Block | 6oz
The DISH BLOCK® concentrated dishwashing soap is a cleaning powerhouse with a rich, sudsy lather. Cuts stubborn grime and grease on dishes, pots and pans. With added aloe vera to be gentle on your hands. Free of dyes and fragrance.
You can even use it for cleaning-duty all over your home. Take stains out of laundry, take labels off of jars, spot clean your carpet, use it to wipe down counters... a truly multipurpose product. 
Each 6 oz (170g) bar or 22.9 oz (649g) bar of DISH BLOCK® dish soap concentrate goes a long way.
How to use: Scrape dishes to remove excess grease and food. Wet brush, for plates, bowls and cups, and rub DISH BLOCK® soap to create rich, fluffy suds. (Repeat as needed to refresh suds.) Wash items and rinse well. Works in all water types including hard water.
Pro kitchen tip: Use the same DISH BLOCK® suds to clean your sink - this can be used on porcelain, stainless, stone and glass sinks safely. We have seen customers use it to clean dirty & stained oven top surfaces as well!
Made with biodegradable, vegan ingredients.
Vegan. Phosphate-free. Sulfate-free. Paraben-free. Fragrance-free. Gluten-free. Cruelty-free.
Septic safe, biodegradable.
Made without palm oil.
Coco FAQs
All of your bowls come from organic coconut farms and the shells are repurposed from the coconut oil and coconut water industries in Vietnam. The bowls contain no lacquers, chemicals or polishes whatsoever. They're polished by sanding and hydrated with coconut oil.
We suggest to hand wash with warm soapy water and to air dry. They should not be put in the dishwasher or microwave, and should be kept away from extreme temperatures. Spoons & Forks should also only be washed with warm soapy water and air dry but they are not as delicate as the bowls.
Yes, cocobowls are completely safe to eat out of. They are thoroughly cleaned and sanitized before being packaged and shipped.
Every 10-15 uses, wipe down with coconut oil to help rehydrate the bowls and they'll last for years if they are well cared for. They may eventually show signs of wear and tear, but this will not affect their usability.
We ship worldwide! However, shipping costs and delivery times may vary depending on your location, and you can check it out HERE
Delivery times may vary depending on your location, but we typically ship out orders within 1-2 business days. You will receive a tracking number once your order has been shipped.