🌴 Subscribe for 10% Off + FREE EU Shipping over €35! 🥥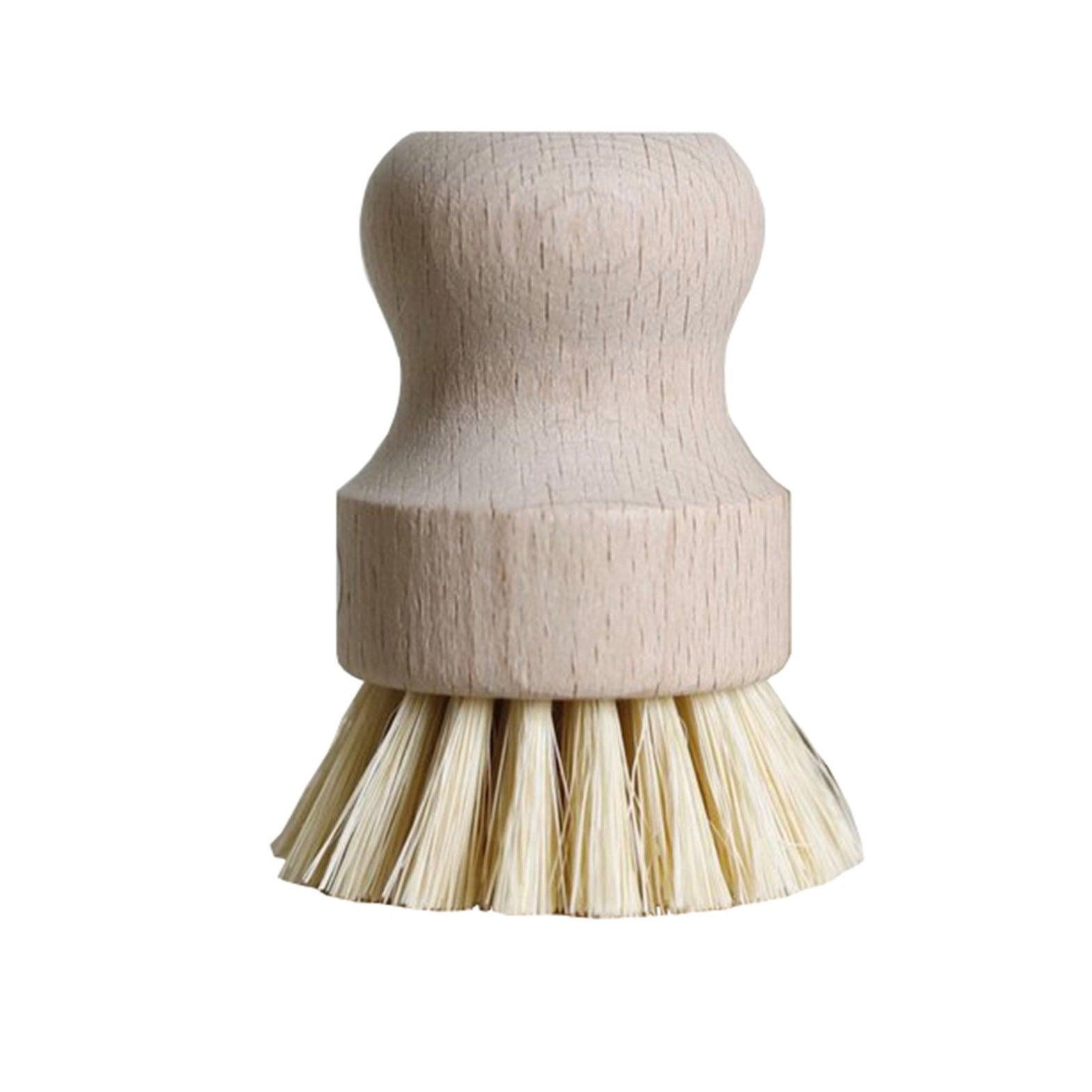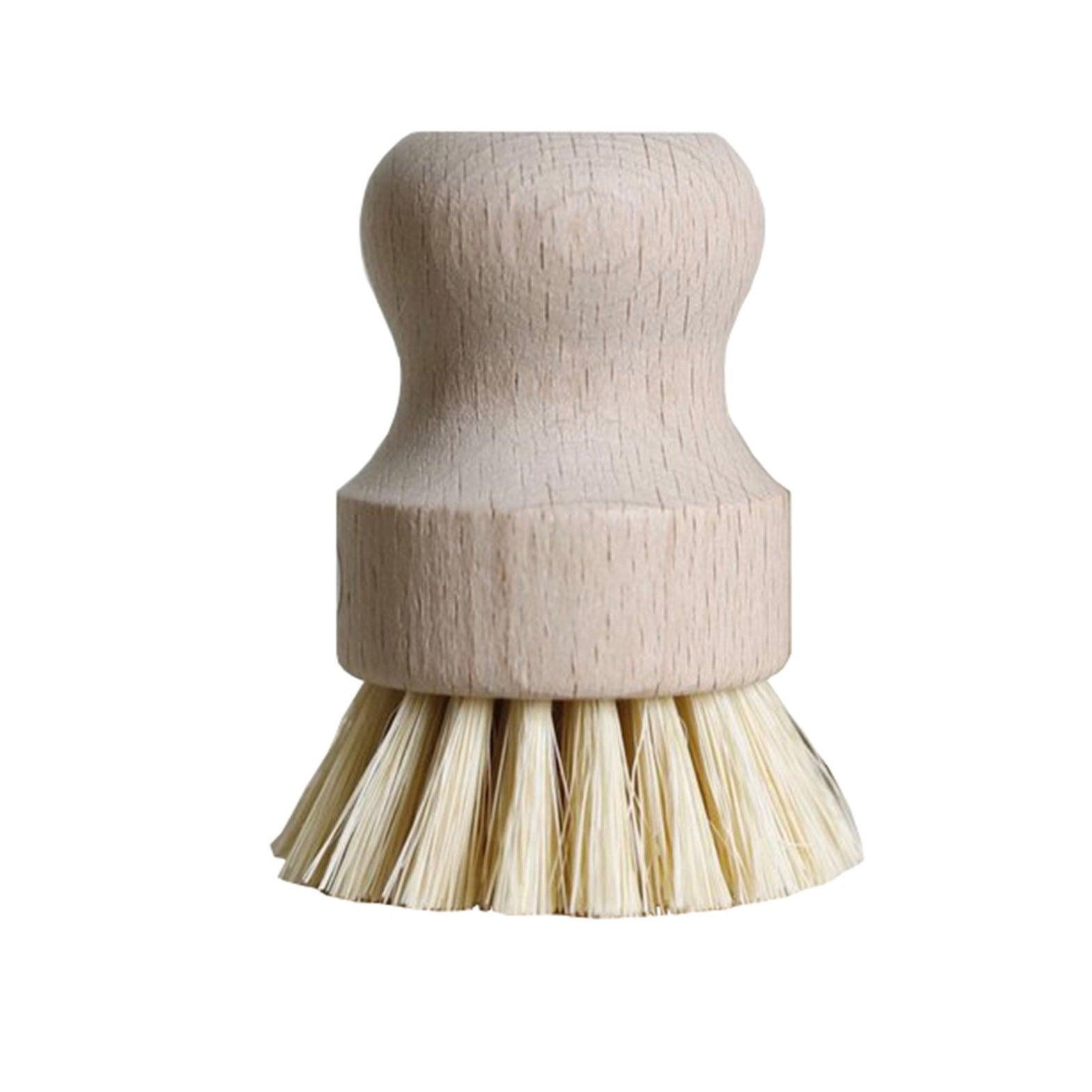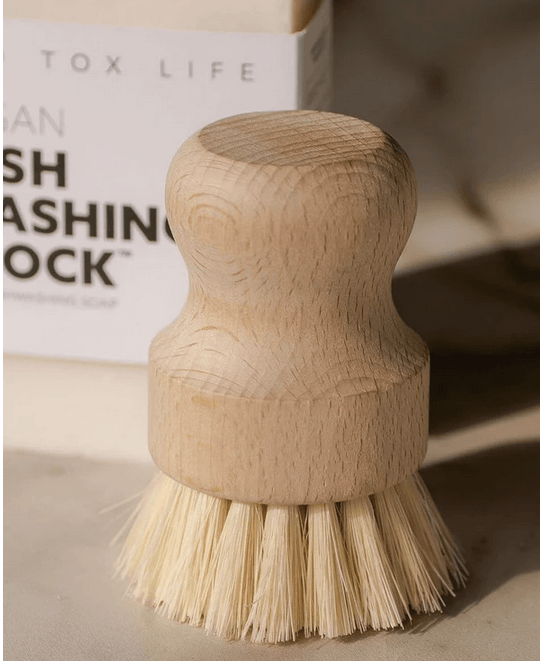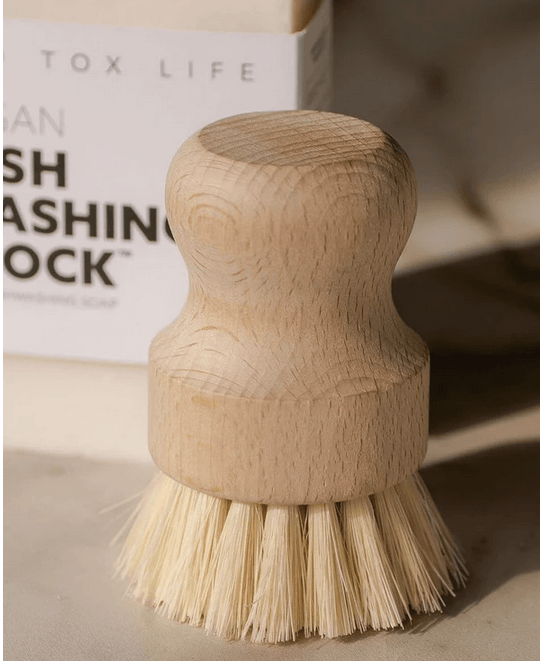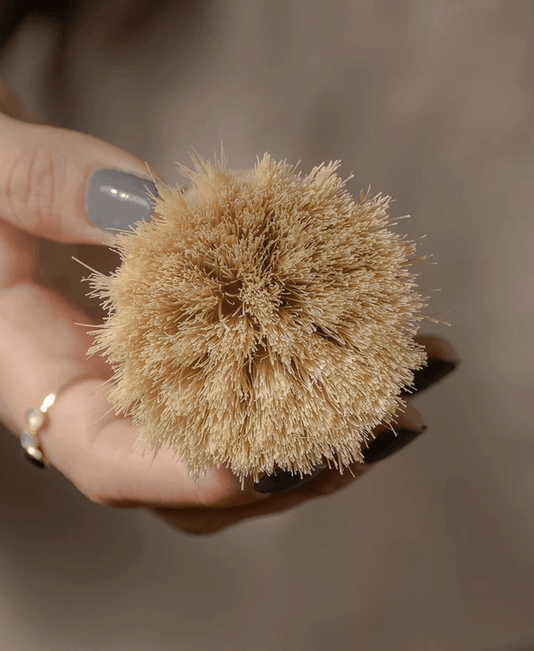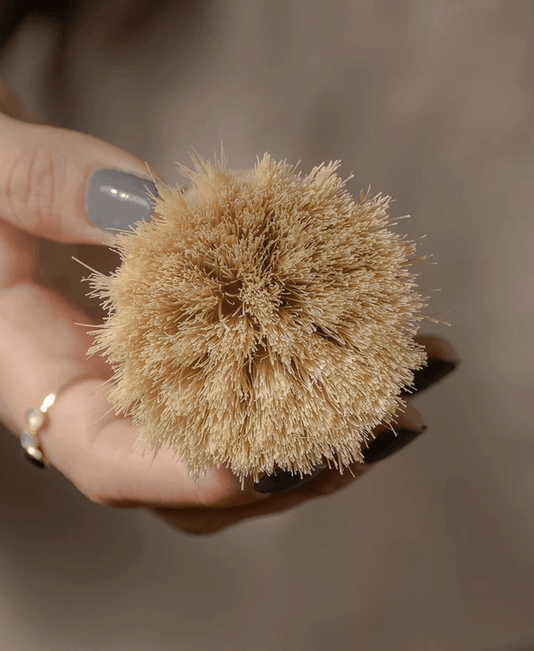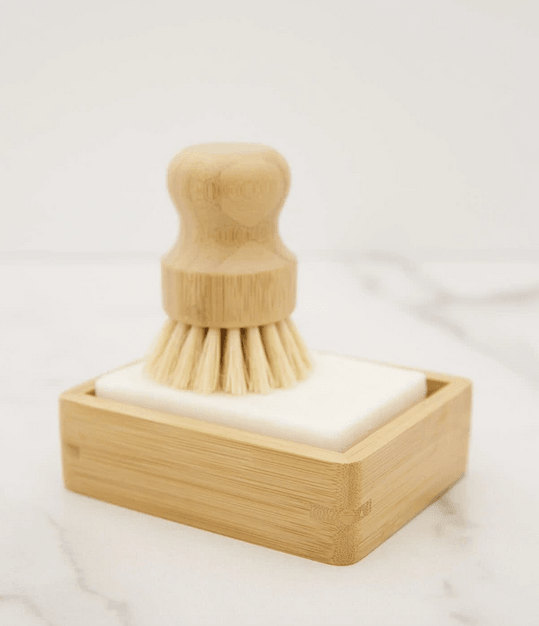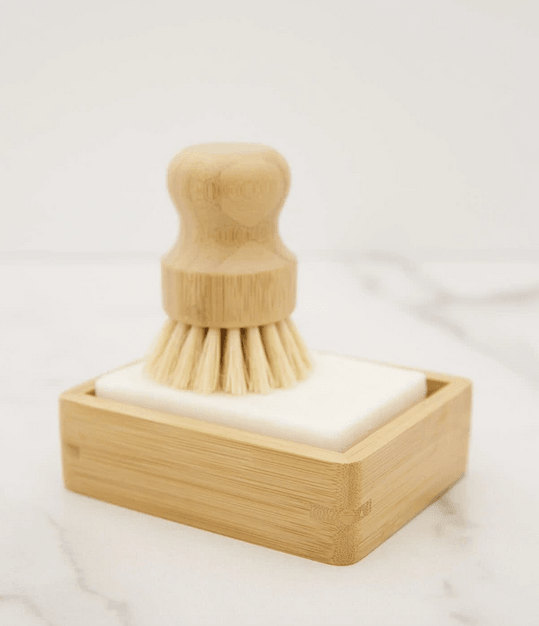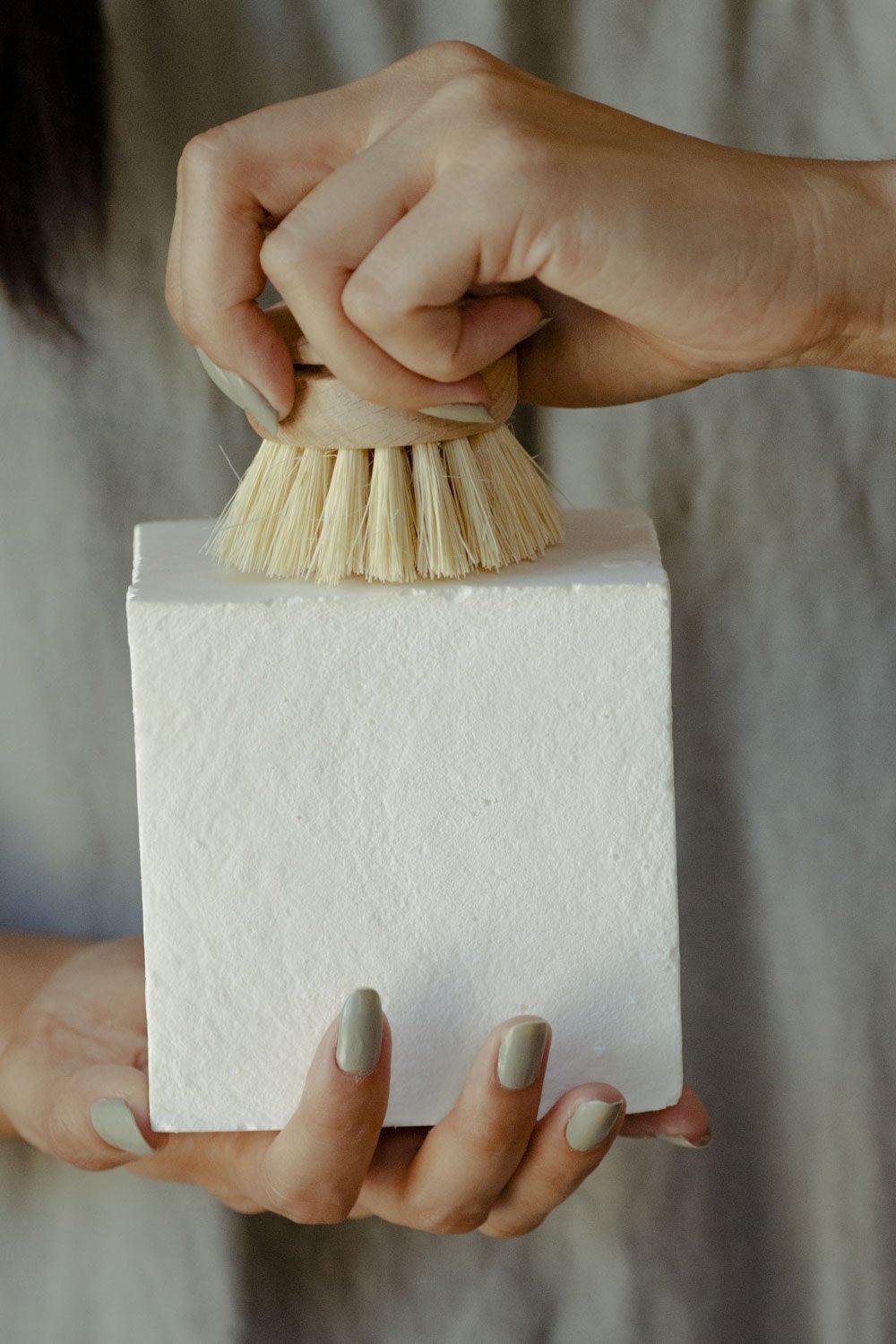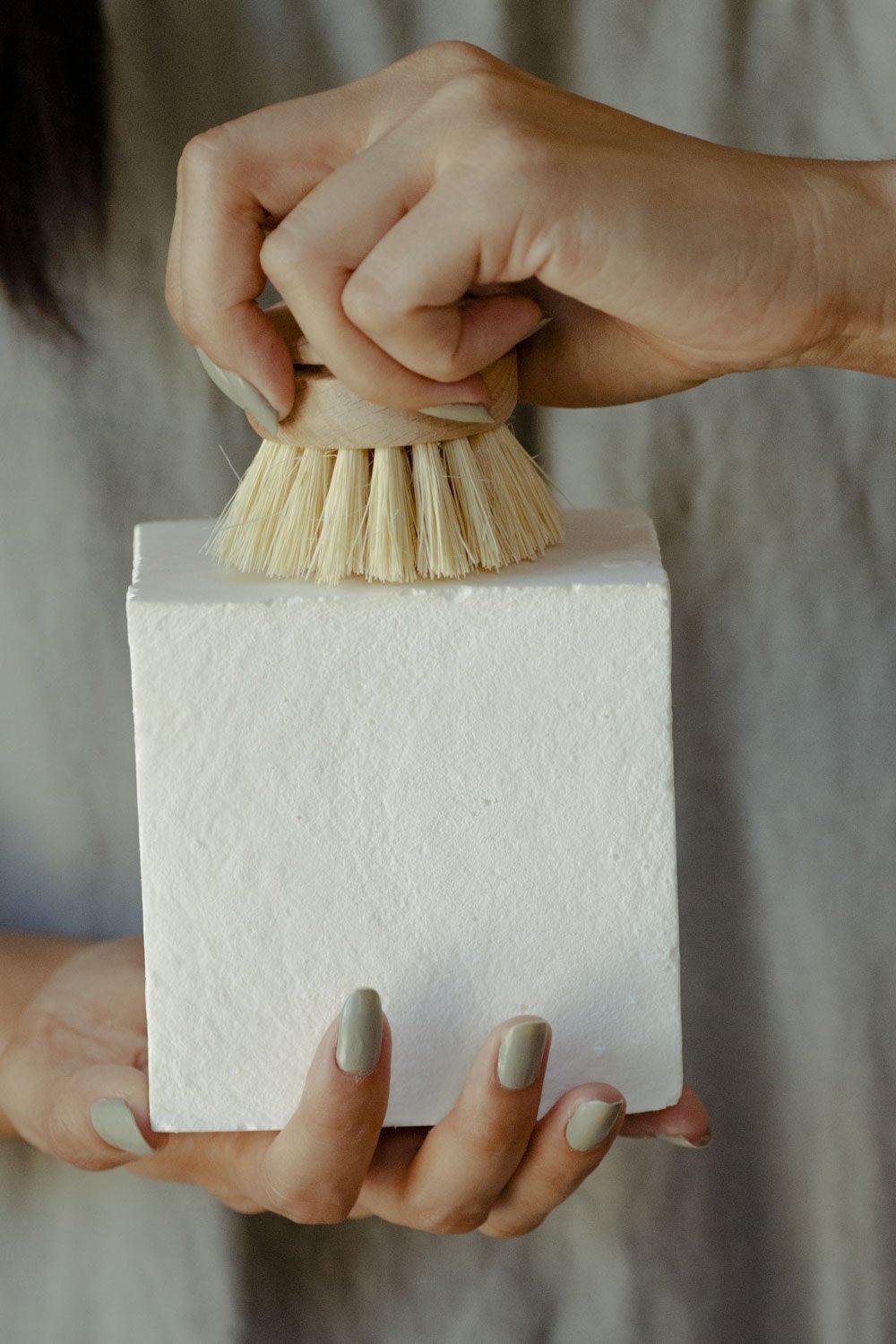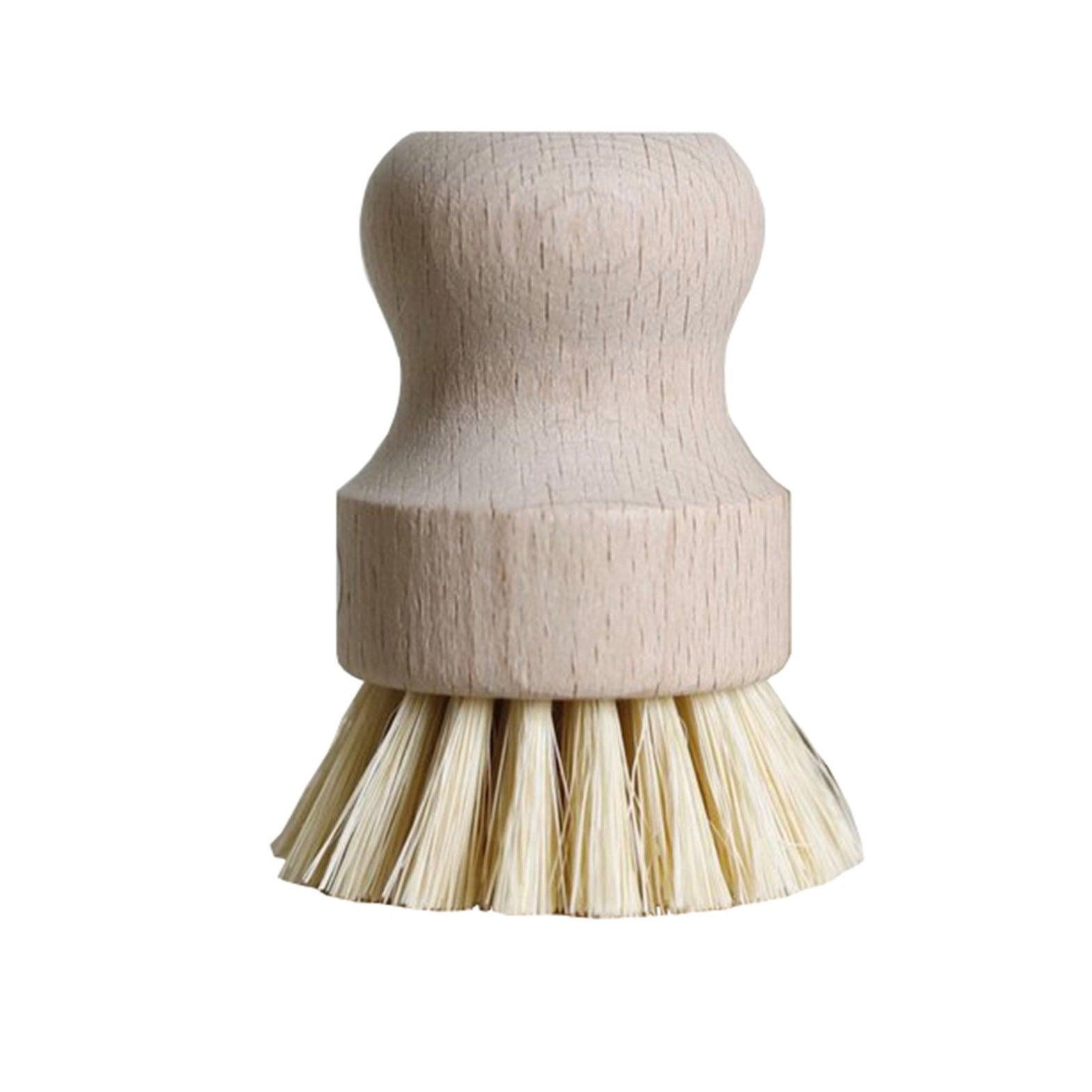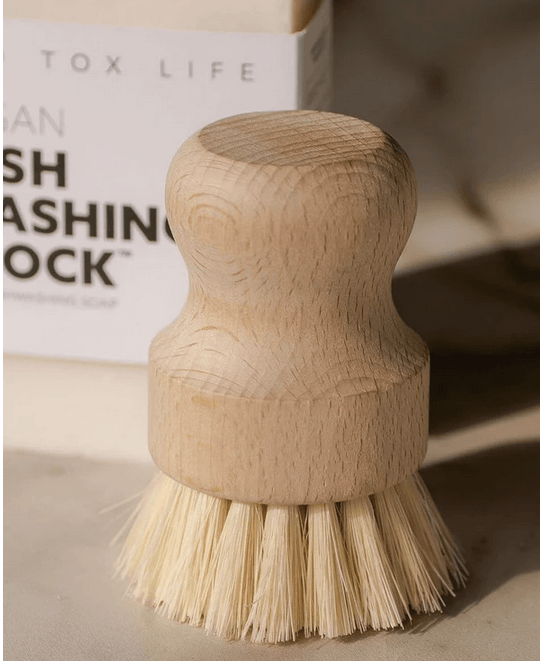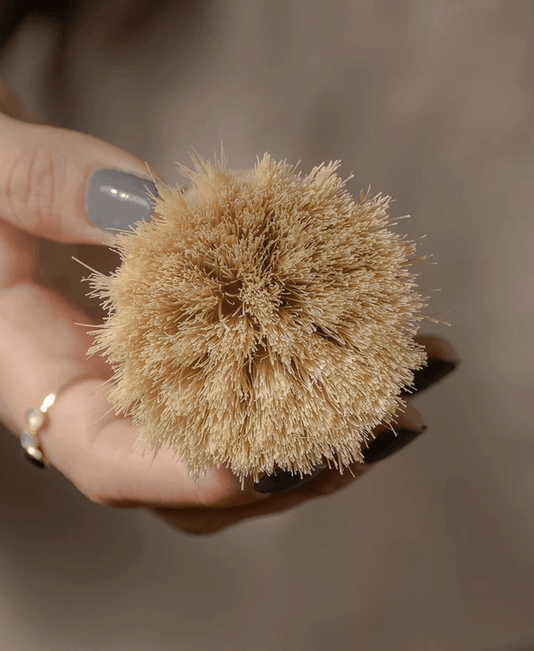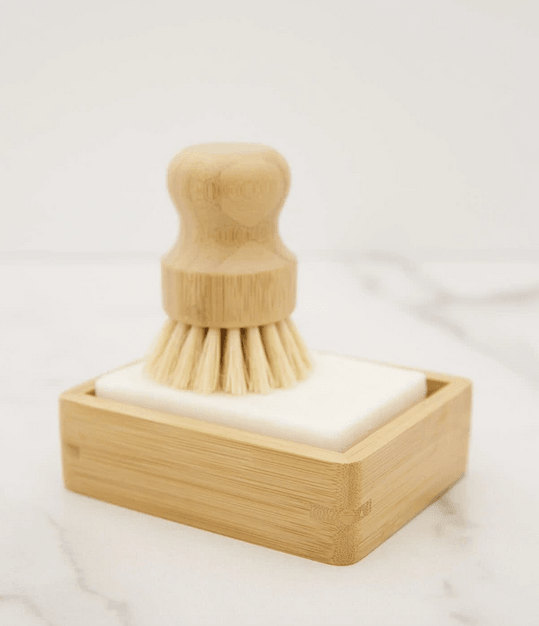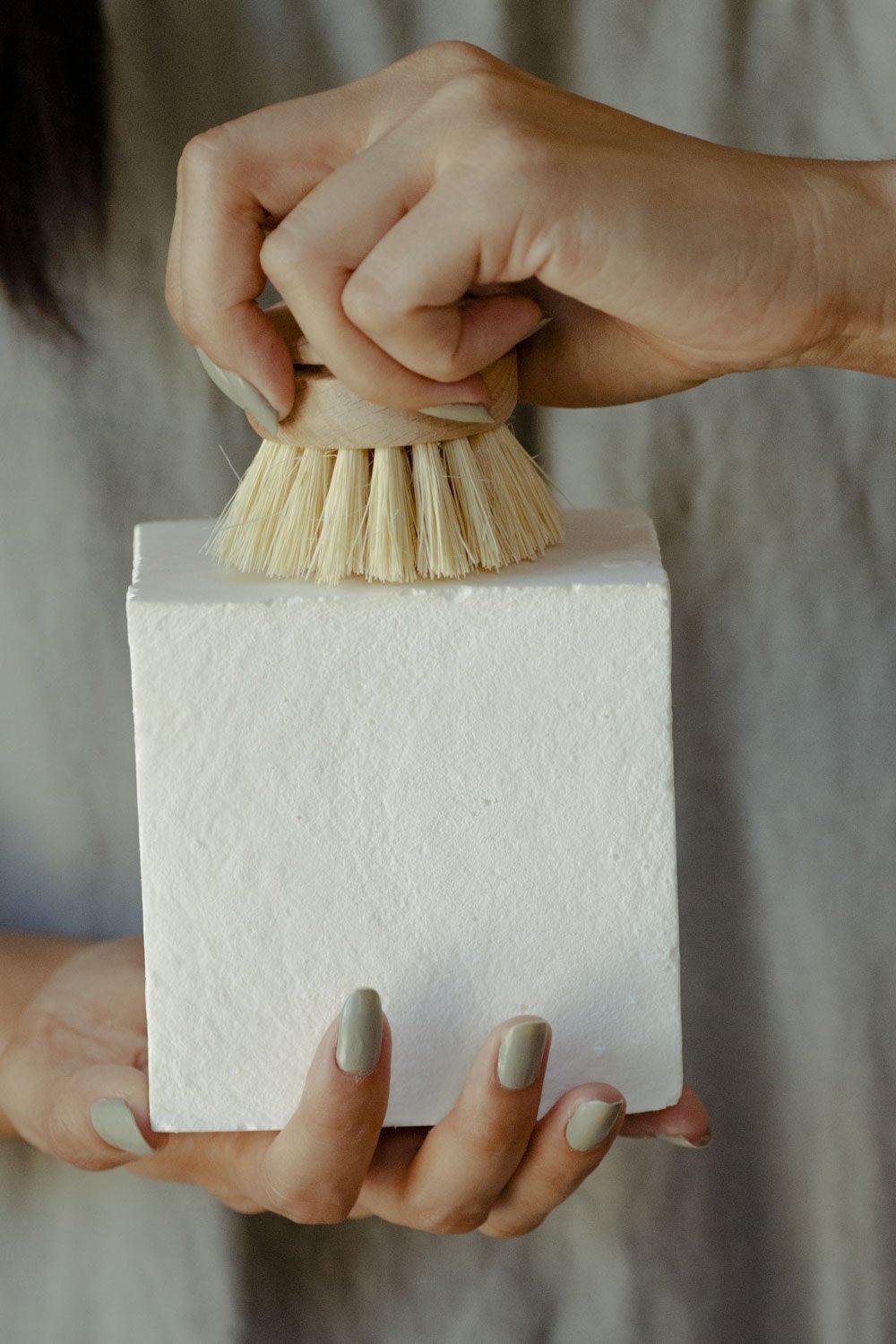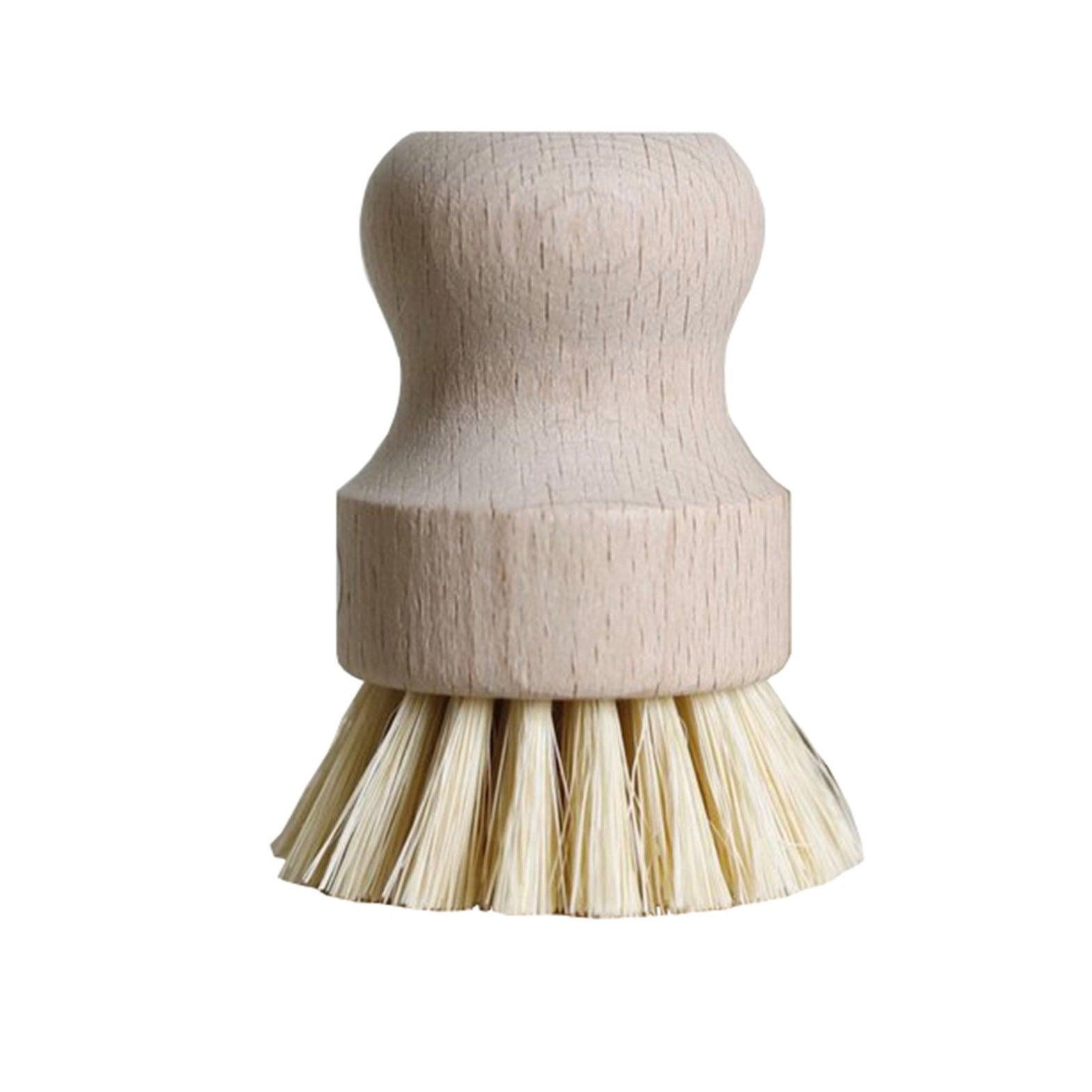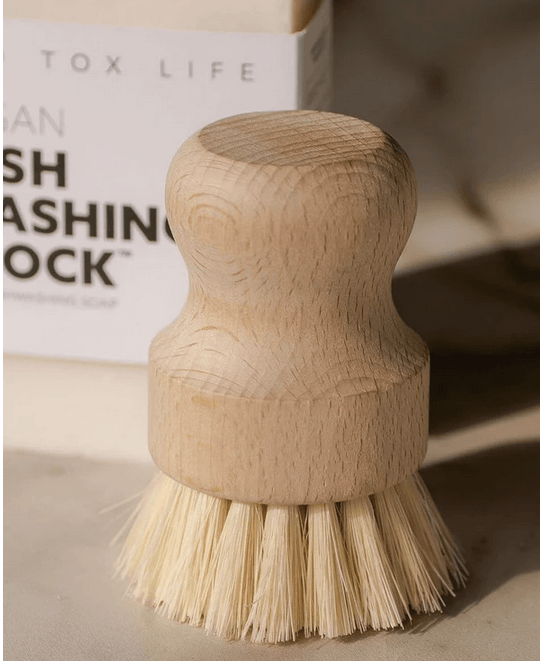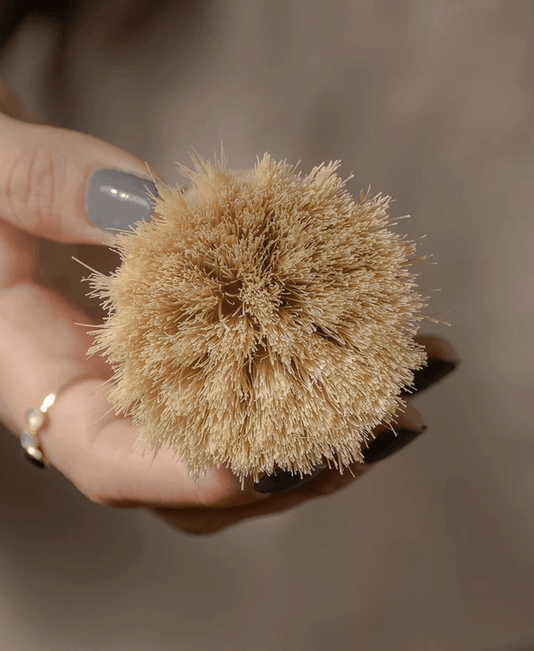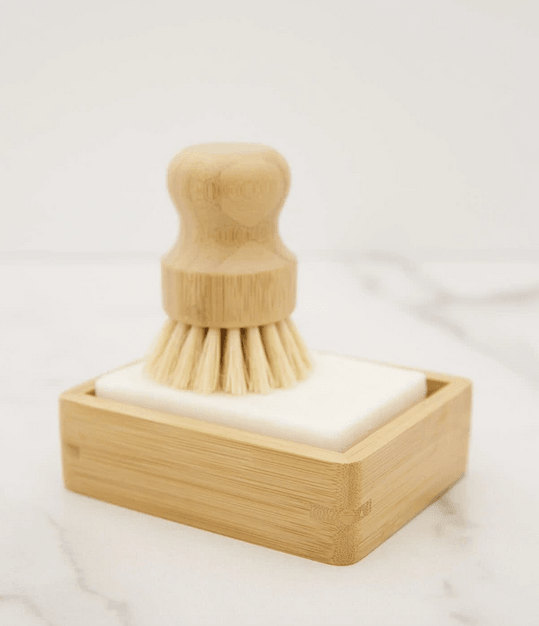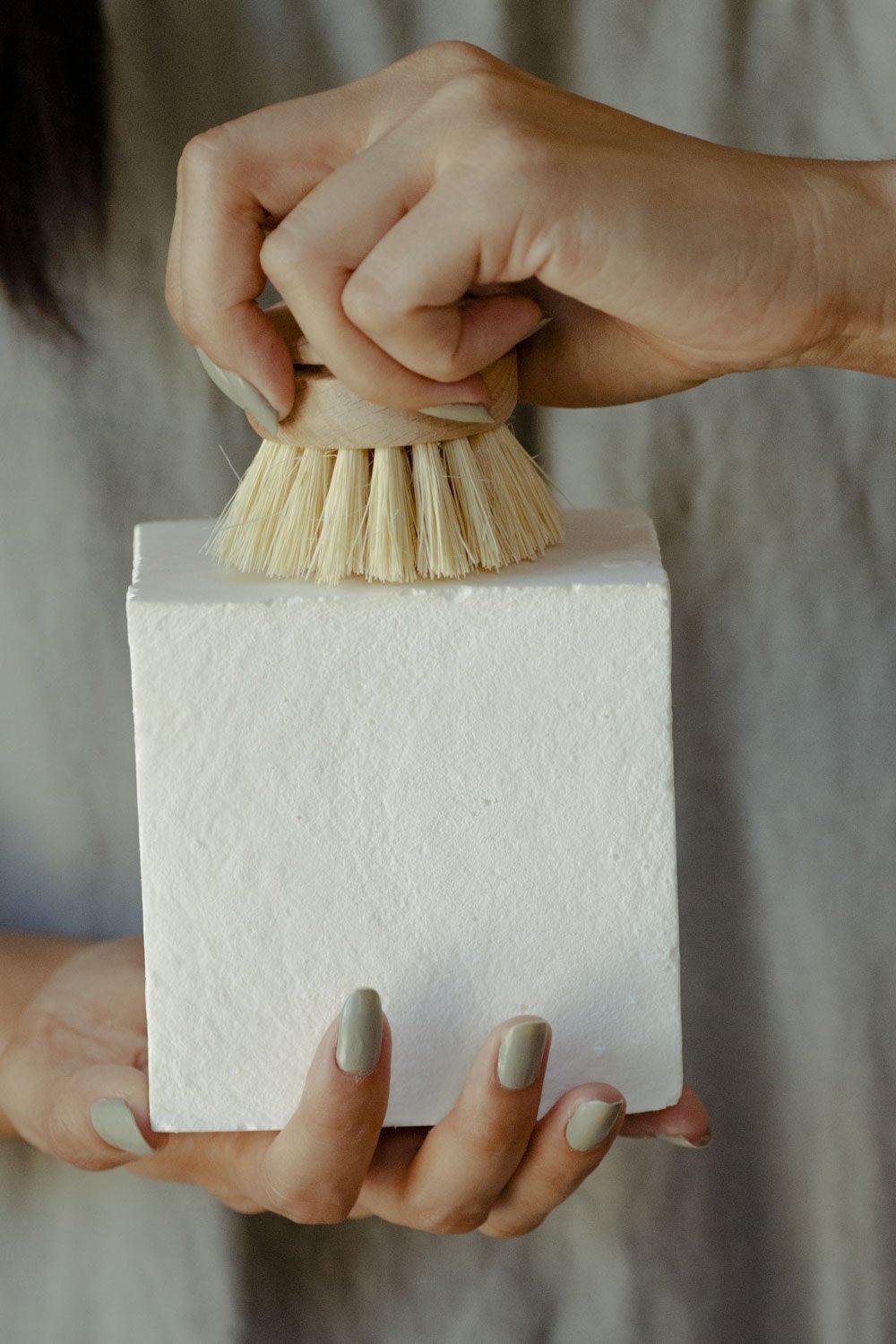 Dish Hand Brush | Natural Fiber
This sustainable dish brush from No Tox Life is an easy replacement for your plastic dish brushes in the kitchen and home. With a moso bamboo handle and medium weight agave fiber bristles, it is ideal for general dish washing.

Replaces: Plastic dish brushes. Can be used to wash general dishes as well as to loosen stuck on food.

Multi-purpose: The hand brush can also be used on vegetables that need a good scrub!

Longevity: Each brush can be used for 1-6 months. Do not leave any of the bamboo parts soaking in water, the bamboo will absorb water and it will cause the bamboo to swell and crack. Place in a dry spot after using it. If you find your brush head is not staying dry, dip it in vinegar occasionally to help kill bacteria. The moso bamboo is naturally antibacterial but the vinegar will help too.

The handle is moso bamboo and the bristles are made out of agave fiber, making this brush 100% compostable. Use with No Tox Life's Dish Washing Block.

End of life: Once worn out, the bamboo and agave fiber parts can be composted or buried in the garden. 

Why it matters: Plastic bristle scrub brushes shed tiny pieces of plastic called micro plastics. Unfortunately these tiny plastic pieces are not filtered out fully by sewage treatment. So when you hear about the "Great Pacific Garbage Patch" the majority of this garbage patch in the Pacific Ocean is actually tiny pieces of plastic that aren't even visible to the human eye. These tiny plastic pieces are being eaten by marine animals and ending up in the food chain, being consumed by humans in sushi restaurants around the globe! And if you're vegan, they are ending up in our tap water too. Help us turn off the plastic tap and choose a more sustainable option for humans and the planet.

Sustainability: Moso bamboo, known as the giant bamboo or timber bamboo, has been used for centuries to fashion buildings, flooring and culinary tools. The young shoots are often prepared into Asian dishes. The plant fiber bristles are made from agave fiber mixed with palmyra fiber. Lightly coated with non-toxic wood coating to reduce cracking and splitting.
Coco FAQs
All of your bowls come from organic coconut farms and the shells are repurposed from the coconut oil and coconut water industries in Vietnam. The bowls contain no lacquers, chemicals or polishes whatsoever. They're polished by sanding and hydrated with coconut oil.
We suggest to hand wash with warm soapy water and to air dry. They should not be put in the dishwasher or microwave, and should be kept away from extreme temperatures. Spoons & Forks should also only be washed with warm soapy water and air dry but they are not as delicate as the bowls.
Yes, cocobowls are completely safe to eat out of. They are thoroughly cleaned and sanitized before being packaged and shipped.
Every 10-15 uses, wipe down with coconut oil to help rehydrate the bowls and they'll last for years if they are well cared for. They may eventually show signs of wear and tear, but this will not affect their usability.
We ship worldwide! However, shipping costs and delivery times may vary depending on your location, and you can check it out HERE
Delivery times may vary depending on your location, but we typically ship out orders within 1-2 business days. You will receive a tracking number once your order has been shipped.